For eight weeks over summer 2023, the BHF Data Science Centre hosted Favour Aghaebe as an intern within the health data science team, as part of HDR UK's Black Internship Programme. Favour's interests are centred on harnessing data to improve healthcare and general wellbeing – especially for underrepresented and underserved communities.
Favour reflects on her experience and hopes for the future below.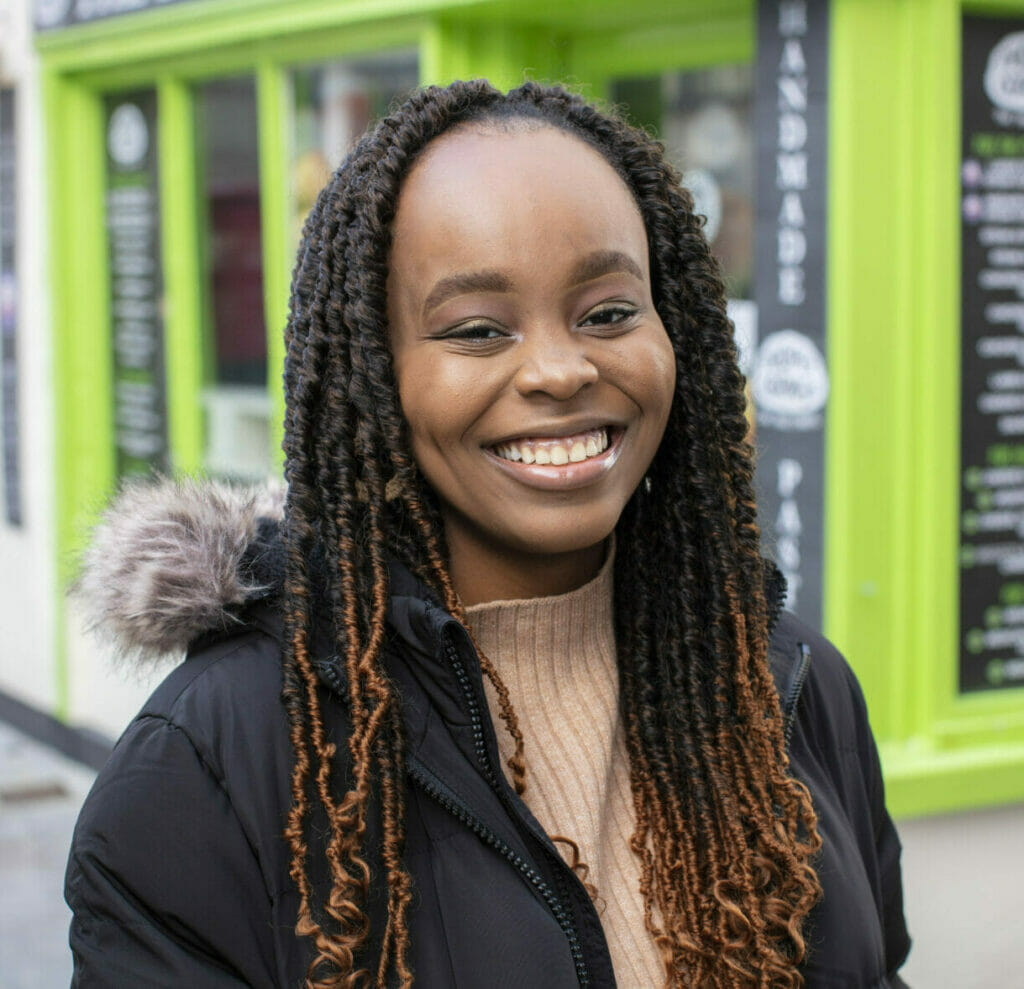 High expectations
Before the internship, I thought I had high expectations, I remember wondering to myself "would all my expectations be met, or would this be an underwhelming experience?"
Spoiler alert, it was far from underwhelming!
An extended family
My experience started with meeting my manager and health data scientist, Lars Murdock, at the opening ceremony of the Black Internship Programme. His calm demeanour was one of the first indicators of the weeks to come and of the rest of the team.
Speaking of the team, everyone I met and worked with during the eight-week period was so invested in my personal and career growth. It was like being introduced to an extended family I didn't know I had.

Favour Agheabe
Everyone I had a conversation with had a unique piece of advice on what led to them being in the positions they occupy and how I could apply their learnings to my personal journey.
Dataset Summary Dashboard
My project was centred around making health datasets – specifically, the General Practice Extraction Service (GPES) Data for Pandemic Planning and Research (GDPPR) – more accessible to researchers. I worked on building a dataset summary dashboard of visualisations with R Shiny, an open-source data coding package.
This dashboard and its visualisations help researchers understand the complexities of the relationships within this dataset at a glance and cut down on time spent trying to understand tens of thousands of observations.

Favour Agheabe
For context, the dataset contains over 36,000 Systemized Nomenclature of Medicine – Clinical Terms (SNOMED CT) codes, which can be quite overwhelming especially for researchers unfamiliar with medical data.
Lessons from my internship
I enjoyed the access to resources, especially human resources, there was always someone on the team who had answers to my numerous questions and was ready to help. I particularly enjoyed the autonomy I was given to define how I went about handling high level tasks and breaking them down into smaller bits.
I've had a few interesting lessons on this journey, starting from applying for opportunities even when you feel unprepared, especially when you feel unprepared to realising that knowledge and growth is hard work.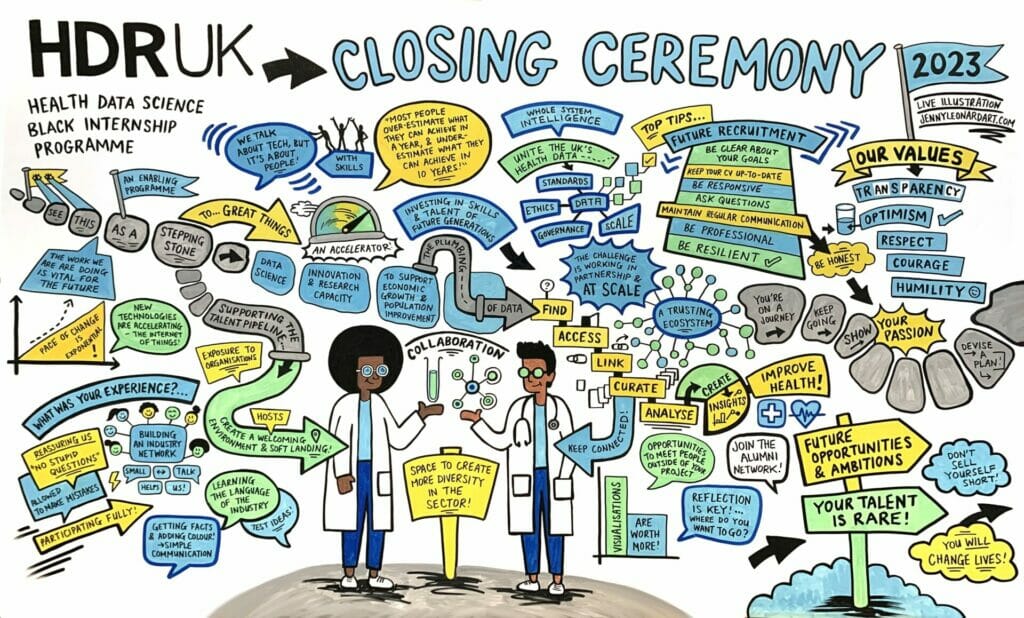 A marathon, not a sprint
Essentially, growth is a marathon not a sprint. I have also learnt the power of working in iterations, this lesson took me a while to grasp because I am quite the perfectionist, however, it is important to realise that to get the perfect result, there must be some imperfect ones along the way.
If you keep waiting to perfect one step in the process before moving on, then you might never arrive at the perfect result. For example, my dashboard had a lot of iterations (and bug fixes) before I arrived at the perfect dashboard.
Overall, this internship experience has given me an opportunity to learn skills I otherwise wouldn't have been able to learn and I'm thankful I did not trade this for anything else.
Next steps
I enjoyed my time at the BHF Data Science Centre and I am really looking forward to using my new skills as I begin my career in data science. I am excited to be moving on to the Leeds Institute of data Analytics (LIDA) as part of the Data Scientist Development Program (DSDP) where I will be working to harness the power of data science for the greater good especially to improve the quality of life of those in underserved and underrepresented communities.
"Favour has been a brilliant addition to the team and contributed so much to the dashboard's development during her short time here. She will be greatly missed, but we can't wait to see what she does next with her very promising data science career."

Lars Murdock, Health Data Scientist and Favour's line manager at the BHF Data Science Centre
---